Hey all, so we thought we would give you a study guide into some of the big brands out there, and we decided the best place to start is with the company we all know and love here – Mailchimp.
Now before we dive into things, Mailchimp sends out more than 600 million emails every day for their users, so you can probably expect that they know how to deliver a good campaign themselves, right?
Mailchimp didn't suddenly become an overnight success story – They have actually been around since 2001 and weren't even called Mailchimp in the beginning. Mailchimp is actually the trading name for the company that was registered in 2001 – Rocket Science Group.
It all began with Ben Chestnut and Mark Armstrong, two guys who noticed that some of their clients were struggling to create and send out email newsletters. Now, their business model revolved more around web design than email marketing, simply because email back then was predominantly text-based.
In the early stages of Mailchimp, Ben and Mark joined up with Dan Kurzuis, and began offering email marketing and newsletter writing services. Initially they charged a fee per email sent (i.e. to a single person), their rate started at $50 for 2500 emails to be sent (2 cent per email), and the relative price fell to $250 for 25,000 emails to be sent (1 cent per email).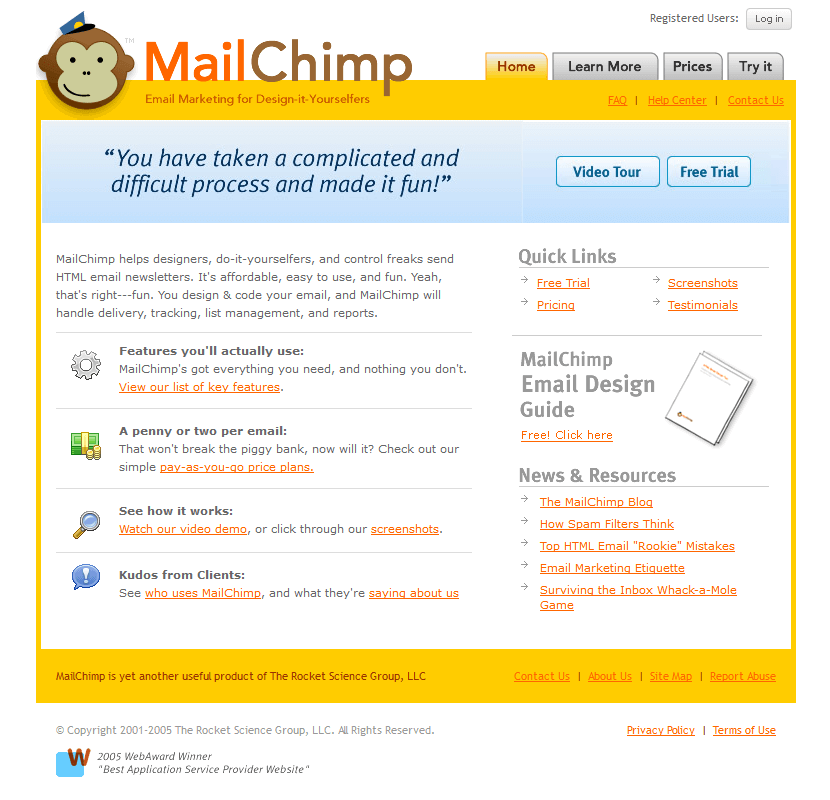 By 2005, Mailchimp was the centre of their business operations, and they were offering enticing free trials, such as 25 email sends at no charge. Two years later, they began servicing their clients on a monthly basis, instead of a per-recipient basis. This plan gave them a more predictable outlook on revenue, and allowed them to reinvest any profits into effective email designs and resources, without having to rely on outside funding.
As their customer base began to increase rather exponentially, Mailchimp realised that they could allow more margins to businesses, in the sense they could provide more free email subscribers. Companies were realising more and more that social media, websites and online stores synchronised really well with email newsletters and campaigns. As these companies looked for affordable campaign management tools, Mailchimp managed to boast its free subscriber caps and get to the top of the search rankings in Google and on the front page ads on sites like Facebook and the early SoundCloud.
We've compiled a list below of all the key approaches Mailchimp took to reach their current status of $400 million in revenue annually, as well as more than 12 million users.
Making use of a social media advertising campaign to generate new subscribers and nurture existing ones.
Mailchimp performs notoriously well when it comes to Facebook advertising. They use custom audiences to generate different kinds of adverts – Their audiences can either be cold leads (those with a potential interest in building their own email campaigns), to existing subscribers (those who already follow Mailchimp, who may be encouraged to purchase a subscription, or upgrade their existing subscription).
As you can see, both adverts are brief, but they imply how Mailchimp is a popular service, using convincing statistics to lure cold leads, and turn them into brand new email subscribers.
The advert on the left uses vibrant imagery, utilising the sky blue theme with their logo to complement the Facebook navy colours. The advert on the right uses "in-action" photography, otherwise referred to as visual props, to show prospective subscribers what Mailchimp will look like if you start using it. On the face of things, the adverts shows how user-friendly and simplified the service appears, and that's what a lot of businesses/individuals will want when they set out to try using email marketing.
Although Mailchimp's traffic from socials only accounts to around 3-4% of their total traffic, more than half of their social traffic comes from Facebook alone. This emphasises the importance of using Facebook custom audiences, as your adverts can and will be positioned on people's timelines in areas they cannot miss, or must scroll past to navigate down their news feed.
Starting and refreshing email drip campaigns to nurture subscribers who haven't purchased from their website yet.
Mailchimp uses email drip campaigns to nurture email subscribers who haven't yet began their first campaign. Although a Mailchimp account is simple to manage, a lot of first time users find the process of starting their first campaign daunting.
Mailchimp offer tutorial-based content to this group of subscribers (Otherwise known as a segment of their audience), as a way to encourage their first purchase of so many email sends/email lists.
The handy thing to remember here is that Mailchimp send out these emails in line with posting the exact same content on their Facebook page. The posts will be slightly altered however, so that potential customers receive more than one opportunity to learn how to start their own email campaign.
Like we mentioned before, to be as successful as Mailchimp, you have to maintain a great level of consistency in your email drip campaigns, focusing on the visual content the most. You'll most likely be refreshing free content (Unless all of your services are free), so it will help for you to tweak your colours, fonts and imagery each time you send an email.
By having an automated email sending every 3 days or so, this led to Mailchimp giving themselves a better chance of generating new sales and purchases, as their brand was appearing in people's personal inboxes, as well as on their Facebook news feed.
These drip campaigns work really well as Mailchimp can segment users quite easily. Within the Mailchimp user portal, you can choose to integrate your social media pages, and with this option, Mailchimp know if you have purchased from them yet, and will target ads based on whether you are yet to start a campaign. If you have a campaign already going, i.e. when you have purchased contacts and email sends from the store, Mailchimp will send you tips on improving existing content.
A good example is when Mailchimp offer paid users helpful guides on their email marketing content, you can see below how they use the subject line helper. It is a little bit like the subject line checker on our own website, here at MailNinja.
As a personal train of thought, it is important that you pay attention to your own subject lines, as they play a major role in the open rate of your emails. A survey in 2019 by Convince&Convert showed that 35% of emails opened were based on how recipient's reacted to the subject line alone.
Collaborating with a similar service/brand through advertising.
Collaboration is a really genuine method of improving growth, and that's exactly what Mailchimp did to gain more subscribers outside of just Facebook and Google searches.
Mailchimp partnered with the Serial podcast series, running a 20 second advert at the beginning of each episode. The Serial podcast became one of the most streamed series on iTunes, and this in turn converted many avid listeners into new email fanatics, who had then signed up to Mailchimp's email campaigns/newsletters.
Now, you have to remember, for a sponsorship like this to work well, you must make those 20-30 seconds somewhat memorable for the listener. It's just like on Spotify these days, when you have adverts about your business, the listeners have to find it catchy like it was their own song. Spotify has a big chunk of users that use their freemium service, so a broad market like this works if you have an online business that appeals to the masses.
We're talking about businesses like software companies, marketing agencies, and web design (Square Space). They create adverts that appeal to a broad range of listeners, and like Mailchimp did, use memorable phrases, repeat their brand name, and keep things to the point.
In Mailchimp's adverts, they used a range of speakers, mentioned the "Mailchimp" brand name several times – in different formats, and never mentioned the actual site URL. When you keep things simple, it sparks curiosity, and gets more people to go out of their way to find you, as you're not just reading out a link from the transcript in your advertisement.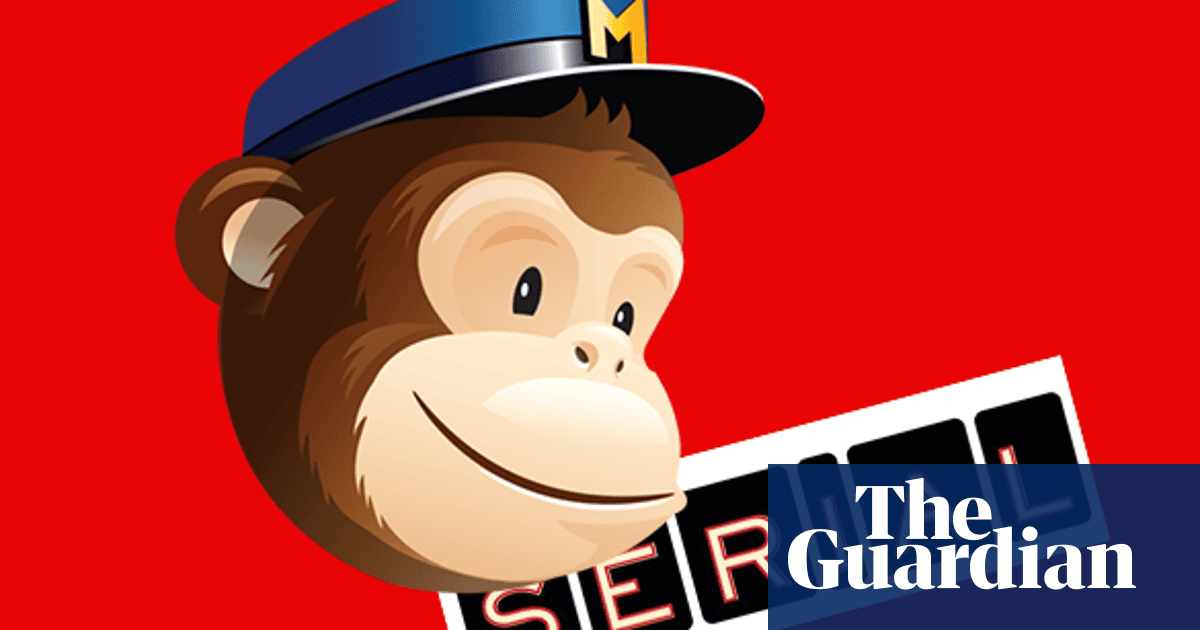 Now, considering that Spotify and SoundCloud both play adverts to free users for every 15-30 minutes of listening, you can imagine that an advert like Mailchimp's would embed itself well into the avid listener of the Serial Podcast. It would almost be like part of their routine, a little bit like the Meerkat Movies advert before every episode of the UK soap Coronation Street – Everyone knows it from the introduction to that show.
In fact, more than half (54%) of podcast listeners say they will end up thinking about buying an advertised product or service (Source: Convince & Convert). When advertising on other social channels, during podcasts, or simply in public, you have to allow time for people to see your advert many times before expecting them to purchase, or even consider purchasing a product.  Studies show that consumers need to hear or see an advertisement at least 7 times before they start to understand what it's talking about!
Using humour or taking advantage of curiosity to expand recognition.
A smart tactic Mailchimp used during their biggest growth phase was to incorporate humour and curiosity into their marketing campaigns. This drove more people to their website as they had heard of Mailchimp, but they were searching for terms like KaleLimp, JailBlimp and MailShrimp, as this is what they saw all over billboards and subway signs. When a Google search for one of these terms was executed, Mailchimp positioned itself to appear in the corrective text – Otherwise known as "Did you mean Mailchimp?"
When people saw Mailchimp's viral adverts, they switched to Google and YouTube to discover what all the hype was about. In fact, 56 per cent of all YouTube users will use the platform for solutions and finding out new things. In terms of Google searches, around 8 per cent will be questions, so you can imagine that a hefty chunk of Mailchimp's website traffic came from those curious searches.
This curiosity ties in with the humour that Mailchimp used for many years. Take a look at Ben Chestnut's Twitter Bio back in the day (He's the Mailchimp CEO, in case you had forgotten!).
People were talking about this mispronunciation all over Twitter, as Mailchimp's Serial advert took on a funny spin of the different search terms they had noticed through search engines.
You can see the advert here.
As you might have expected, it generated plenty of attention – Some people loved the idea behind it, and others rather hated the whole thing. Mailchimp received almost 4 million organic searches from the campaign alone, and although a lot of people weren't aspiring marketers, they were intrigued to find out who the real business was behind the terms.
Mailchimp filled a gap in the market by using a "smart bar" technique. The landing page reached from the viral videos showed all of the incorrect search terms these people had previously seen, while at the same time the real Mailchimp promoted what they can do to help individuals and businesses for their email marketing.
Even now, they don't say what their exact product is, and this helps maintain curiosity right up until the point the consumer lands on their website home page. As you can see below, they provide a single CTA in a lot of their marketing emails. In this one, they use the word explore, so subscribers can find out for themselves what the service is all about.

What you might also notice from the marketing Mailchimp uses is that it's intentionally humorous. Even Mailchimp's mascot and wordmark are rather informal and fun.
The mascot is known as Frederick von Chimpenheimer IV or Freddie for short. Since the early days, this fun-loving chimp has been all over every marketing campaign Mailchimp has produced. It is a symbol that Mailchimp will do the hard work, but you'll have fun when it comes to playing your part in the campaign process, as (Let's be honest), what is boring or unfunny about a monkey?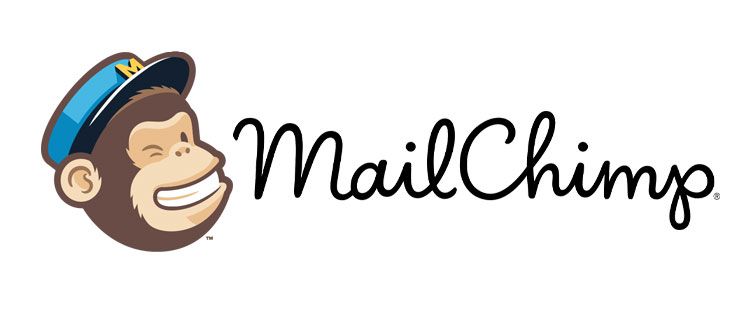 When users start sending their first email campaigns using Mailchimp's service, they'll be notified with a high five or rock on message – This adds a personal twang to their onboarding process, and helps existing clients feel at ease. Email marketing would generally be seen as boring and tedious, but Mailchimp allows their clients to enjoy the experience, incorporating the perfect balance of humour and professionalism to create a world-leading email marketing portal.
Marketing to regular companies and agencies to boost sales.
Mailchimp's email marketing takes on a humorous approach for every step of the sign up process, but they do tweak their approach slightly when taking on different kinds of clients. Their growth spans across two main kinds of customer – Subscribed clients: such as small businesses, freelancers, content creators and other individuals, and then marketing agencies. Here at MailNinja, we are in the latter group, as we tailor our services around getting the most out of your Mailchimp account, so you can maximise clicks, views, opens, and ultimately… sales.

We're grateful that Mailchimp refer to us as an expert – Email marketing can be made more simple by utilising an agency, but Mailchimp does offer some useful guides and newsletters, as they have plenty of freemium users. Freemium allows customers to utilise all of the premium features on Mailchimp's campaign manager, but simply limits the number of contacts to 2,000. Some other benefits include:
Up to 12,000 email sends every month
As many as 2,000 email sends for every 24 hour period
Forms and landing pages
Free website builder
User-friendly CRM tool
Mailchimp domain.
Let's take a quick look into how Mailchimp uses email marketing to cater to freemium users.
First of all, it wasn't an overnight success story, but Mailchimp's founders definitely toyed with this idea for a few years, and rightly so, many companies even today struggle to decide whether a free service should be implemented in their business model.
It did pay off, as within the first year (2009), their profit grew by 650 per cent. Not only that, but the number of users grew 5 fold, from 85,000 to 450,000, and the number of paid clients increased by 150 per cent. Remember this is all within a single year, and it was so successful because Mailchimp put fair, yet attainable caps on their free plans.
Combine this with Mailchimp's own email marketing campaigns, and you see why it was so easy for them to increase profits. Take a look at the email below
This is one of their initial onboarding emails, as you can see they're encouraging freemium users to get their lists imported, expanded and built up, ready to begin sending emails as soon as possible – Without a big enough list, you can't measure metrics accurately!
By encouraging clients to build up their lists, this pushes them towards their free limits, which in turn promotes paid subscriptions to occur (Remember the free limit for Mailchimp users is 2,000 contacts and 12,000 email sends per month).
Towards the bottom of the email, they have some rather subtle calls to action (CTAs), which give users the "help when they need it", such as:
How to import contacts
How to manage a mailing list
30 days of email support for freemium (aka forever free) users – This is said to be available 24 hours a day, 5 days a week.
Ongoing support like this makes it far easier for unpaid users to generate contacts, build a campaign that works, and drive more traffic to expand their customers base – When the customer grows, so does Mailchimp, this is because there will always be a point when a customer has to upgrade from the free plan.
By this stage anyway, the monthly fees of a paid plan become irrelevant for a larger company, because they have been helped by Mailchimp's (or one of Mailchimp's email marketing agency's) tips, tricks and email resources. They will have more than enough traffic to comfortably use the paid plans.
When customers start getting the hang of their own campaigns, Mailchimp sends out emails to promote their additional services, such as Facebook ads, remarketing adverts and landing pages. Mailchimp clients can use these for free or for very low prices (e.g. $1 a day for Google Remarketing), this again promotes more growth and offers more profit for Mailchimp.
The main email that generates Mailchimp's profit is the initial onboarding email – This takes their email subscribers straight to the campaign landing page where they choose a plan to get started:
As you can see, it's a single, simple call to action that makes it easy for the reader to follow and click onto. Again, just like on every one of their onboarding emails, there is a "help when you need it" section at the bottom, once again proving that Mailchimp is there to help its new and existing clients every step of the way.
Key takeaways from Mailchimp's marketing tactics.
We hope you have learnt a thing or two about Mailchimp, and how they've reached a point where they are now surpassing $700 million in revenue. Here's a run-down of what we covered:
When starting small, Mailchimp offered $50 for 2500 emails to be sent (2 cent per email), and the relative price fell to $250 for 25,000 emails to be sent (1 cent per email). This has since developed into a freemium feature, with up to 2,000 contacts and 12,000 sends per month.
They utilised Facebook advertising to nurture cold leads into subscribing to their mailing list. The links would redirect users straight to the sign-up form to opt into their emails.
Mailchimp uses email drip campaigns – They send out content automatically to convert cold leads as their readers would receive modified versions of the same/similar content.
Advertisements were targeted in areas where the potential clients were quite vague, but had a varied interest in email marketing. The Serial podcast was Mailchimp's key to rapid growth as they used repetition, curiosity and humour to create a memorable 20 second advert. Combine this with their confusing campaigns of different Mailchimp terms, and they amassed an impressive 4 million organic searches of Mailchimp or similar terms related to it.
Mailchimp rigorously promotes their freemium subscription on their email campaigns. Since 2009, this has been a catalyst to their profit growth, as when their clients grow in size, their requirement for more contacts grows in size too. From this we learn that Mailchimp earns more revenue as their clients upgrade from free memberships, to paid plans.